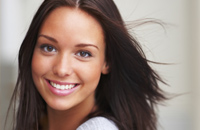 Welcome
Taylor W. McKewen, D.D.S. specializes in maintaining your dental health. Our experienced and friendly staff takes great pride in keeping your smile beautiful.
You can expect to receive the best dental care we can provide.
Dental technology has made remarkable strides. We will make you aware of some of the advances in diagnosis, treatment and how they can benefit you. If you have questions concerning procedures, we will be more than happy to take the time and answer any questions you may have.
Once your dental concerns have been addressed and a thorough dental examination with necessary radiographs have been completed, a treatment plan will be developed. Advantages and disadvantages of treatment, risks of treatment or no treatment, options and cost of treatment will be presented. Any questions you have will be answered before treatment begins.
Office hours are by appointment only. We schedule longer appointments and complete as much dental treatment at a time as we can. This allows maximum efficiency and as little disruption to your daily schedule as possible.
We respect our patients' time. Unless an unexpected dental emergency arises, we make sure that patients are seen at their scheduled appointment time. We want each patient to feel comfortable, with adequate appointment time to address his or her dental concerns. Please respect our time and allow adequate travel time to our office.
Payment in full is expected at the time treatment is provided. If you have dental insurance, we will file as a courtesy to you. You will be given an estimate of charges including any deductables that may apply. This will be just an estimate, You are responsible for what insurance does not pay. We accept checks, Master Card, Visa, American Express, Discover Care Credit.
405 W Frank Ste A
Lufkin, TX 75904
(936) 634-3156